First of all what an amazing view!
We made this fully custom table for this customer. We had never done legs that were rounded at the bottom like these ones. He wanted to table to match this vintage side table that he had had for years. We were able to fully match the curve of the legs and really make a one of a kind piece.
We worked with this customer from start to finish to make sure he got the table exactly like he wanted it - in this house that he built by himself.
Also his dog was so cute and had to photo bomb one of the photos.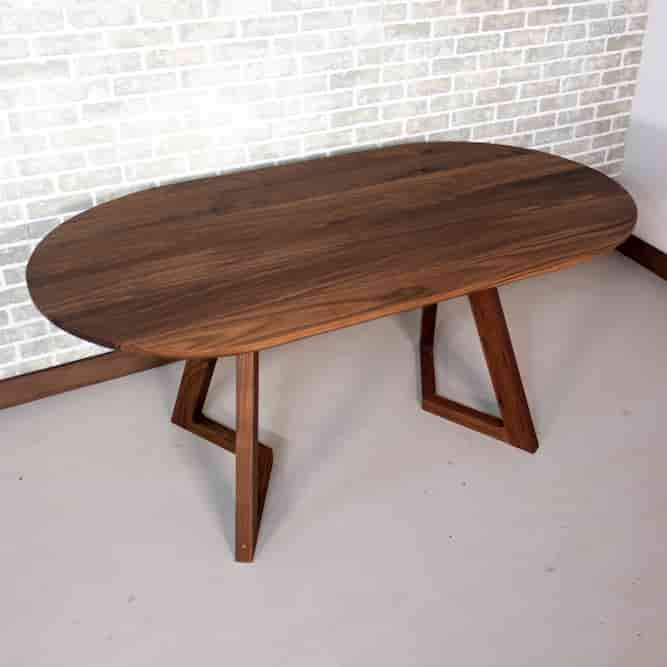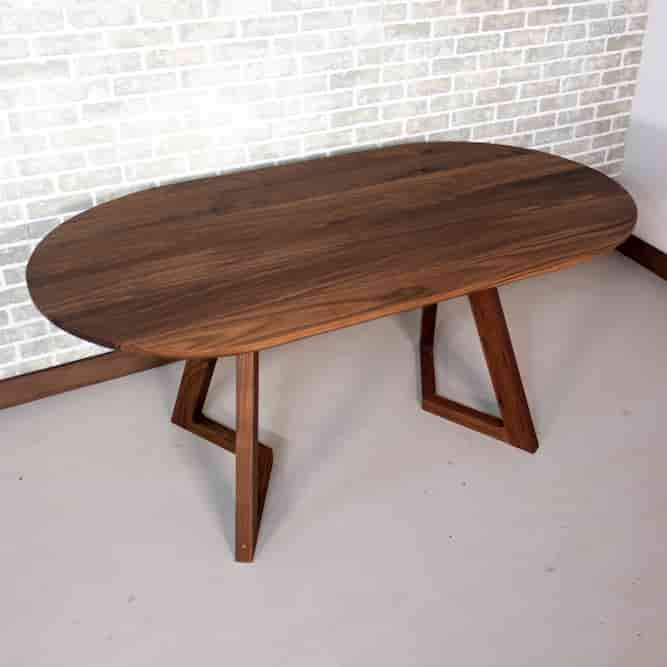 This stylish and functional walnut table is a popular design. The racetrack shape has rounded ends and straight sides and leans a midcentury modern look . Functionally, the rounded ends make it easy to move around the table and the straight sides give a high degree of flexibility on how you seat people around the table. 
Choose one of our standard sizes listed or customize the table.  Either way, your table will be custom built for you.  If there are any details you wish to confirm or change, reach out to us in the chat or through a contact form and we'll be sure to get it perfect. We look forward to working with you.
Check out more adventures on our instagram!