The Nickel Powder Coat & Your Wood Table
The nickel powder coat is a little unique when compared to the rest of the powder coats we offer. Nickel is a warmer gray tone, similar to silver, but with a more yellow tones than the silver powder coat we offer.
The Nickel powder coat manages to combine a wide variety of different color tones while maintaining its overall gray nickel color. This all combines to make a finish color that can in many ways chameleon its way into almost any setting, looking great with a variety of colors, paints, and chairs.
The nature of the nickel powder coat is also that it takes light very well, keeping it bright in a lot of different settings. Under a wood table it can still catch the minimal light that gets through to help elevate the table, keep the room bright, and makes the wood table, especially with a contrasting color, catch even more attention.
This makes the nickel powder coat especially well suited for a wood table that you're going to have for a long time and move with. All of our wood tables are built to last long into the future, and the nickel legs are an interesting modern look that will continue to suit most situations you can put them into. So if you get a brand new home in a brand new city, or just want new chairs, the nickel is a prime option for you.
Check out the Nickel powder coat in the Marten Collection!
The Marten Collection is a perfect pairing for the nickel legs. It is a walnut table with a seymour edge and a natural finish. The style is an incredibly functional style leg, leaving lots of easy room for chairs and legs under the table, while maintaining its overall beauty. This makes the Marten style a perfect fit with the Nickel powder coat to create a wood table that's ready to go, wherever you do!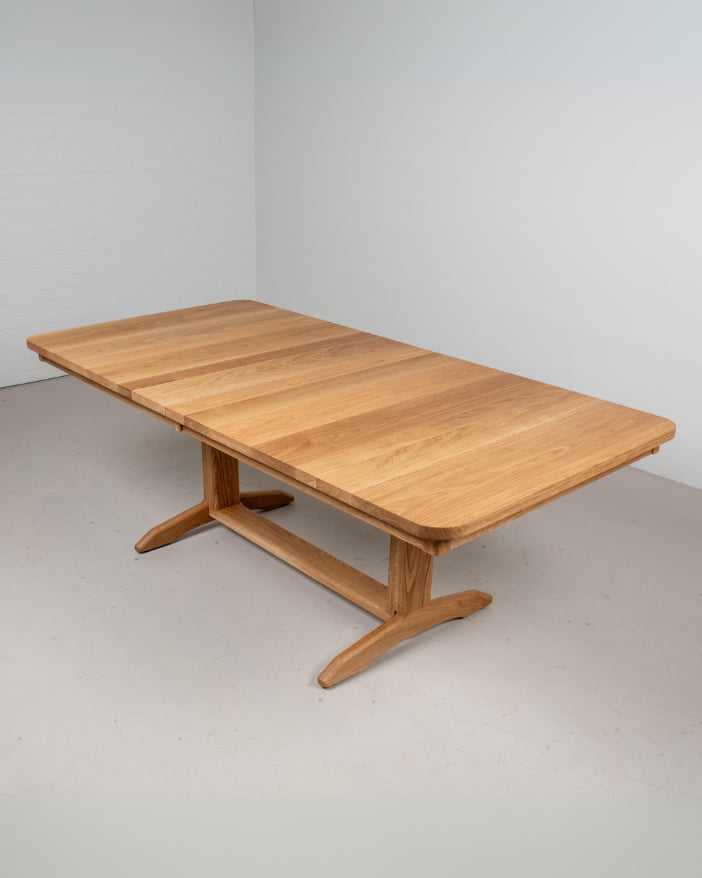 The Marten
The Marten is a collection of tables that are designed to last you and suit every environment you move to long into the future. With a Natural Walnut top and Nickel Tuttle legs it's set for whatever and wherever you need it for.
View Details
Interested in learning more or customizing your wood table? Contact us today and we'll help bring your wood table to life.